If you use macOS 10.14+ and want to control your video and audio playback with the media keys (F7, F8, and F9), you should grant access to Elmedia Player to control your Mac using accessibility features.
At the first start of Elmedia Player after the welcome window is displayed you will be asked to grant access to the app.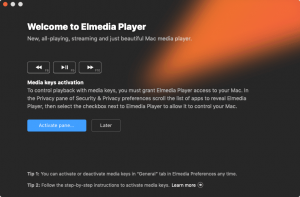 You can either grant access immediately by clicking Grant access… or can do this later by pressing Later.
1. If you click the Grant access… button, you will see the following window:

2. Click Open System Preferences. The following system settings will be displayed: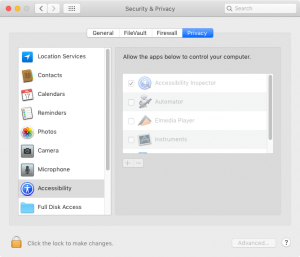 3. To make changes in the settings click the lock button. Enter the name and password of the administrator account and click Unlock.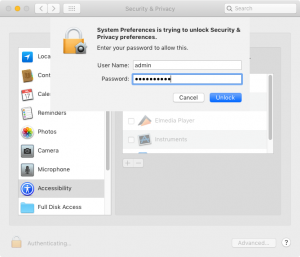 4. In the list of supported apps find Elmedia Player and check the box next to it.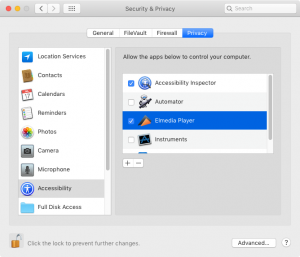 5. Click the lock to avoid further changes.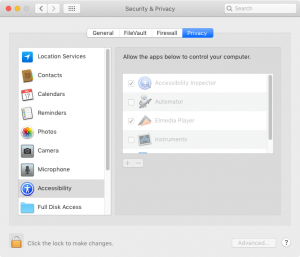 If you didn't grant access to the app at the first run, you can do that later:
1. Go to Preferences > General.
2. Check the box Control playback with media keys.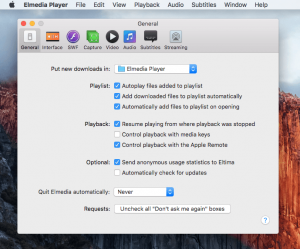 3. Follow 1 – 5 steps described above.
Note:
"Control playback with media keys" feature is not available in App Store Version.