SyncMate permits to inform our support team about problems you are currently experiencing with this software.
1. Click "Help & feedback" in the lower left corner of the program: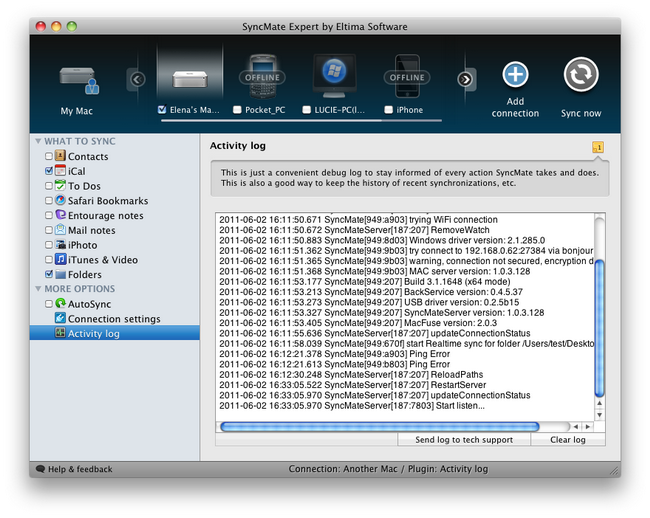 "Feedback" window will be invoked: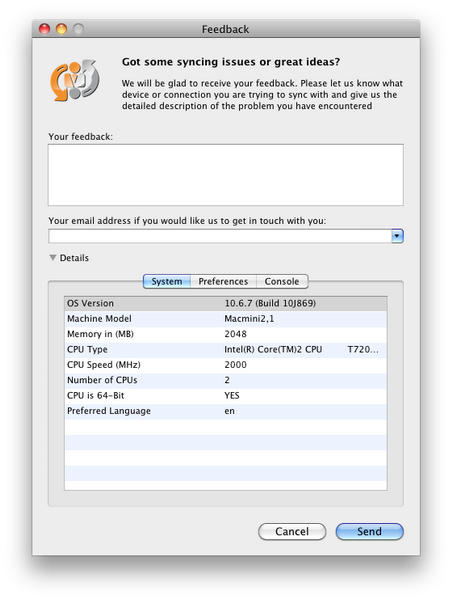 All you have to do is:
describe your problem in detail. Do not forget to indicate the exact name and model of your device;
paste your email address in the corresponding field;
click "Send" button.
2. Or you can click "Send log to tech support" in Activity log plugin to send the report.
3. Also, you can copy everything from Activity log manually and paste it into your letter.
Do not forget to describe your problem in detail, so that we could see where the problem lies.
For more information about Activity log, please, visit: