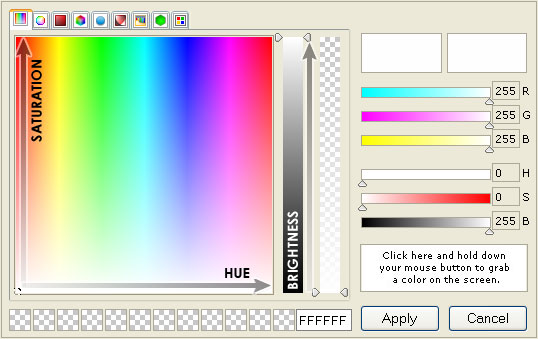 You can select the color on this tab with the help of two controls:

The first one lets to select the hue (from left to right) and saturation (down-lower, up-higher). You need to click the mouse button and while holding it move cursor to the desired position.
The second one allows changing the brightness (the lowest at the bottom, the highest at the top).