Built-in terminal of Commander One is a replacement for OS X Terminal.app.
Internal terminal is available in PRO Pack mode only!
To run any command, just type it in the command line in the lower pane of Commander One: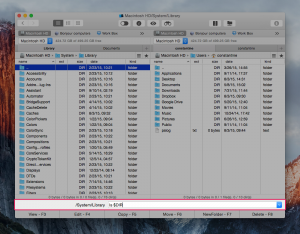 To launch the terminal itself, click ctrl+o.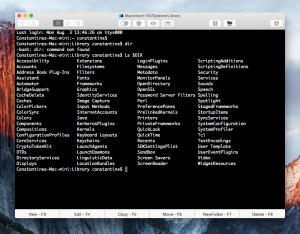 Notes:
1. Commands can be run only locally, they do not take effect, for example, on an FTP server.
2. There's no visual feedback between the terminal and the interface. For example, if in terminal you change a directory, Commander One won't switch to this directory in the GUI.
3. You can open OS X Terminal.app through Commander One's interface.
Just go to Commander One's main menu –> Command –> Open Terminal: