How to install Elmedia Player
1. Download the latest version of Elmedia Player at our web site.
2. Open elmediaplayer.dmg to start Elmedia Player installation.
3. Read the License Agreement carefully. If you agree with all terms and conditions of the License Agreement, click "Agree" button to continue Elmedia Player installation: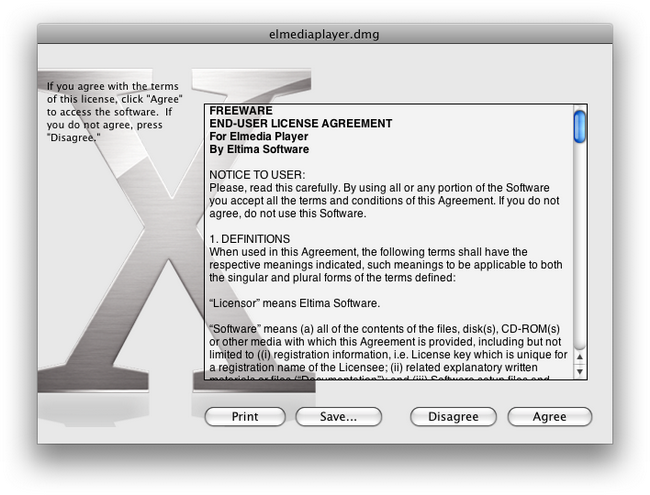 4. In the invoked window drag Elmedia Player (.app file) to Applications folder: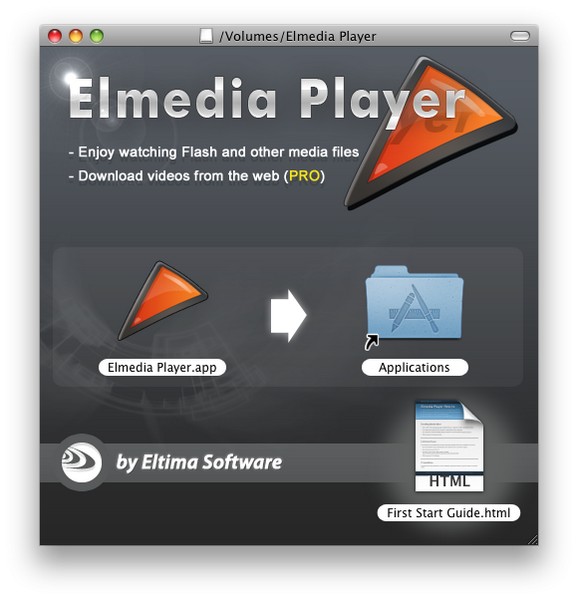 5. Go to Applications folder, find Elmedia Player there and double-click it to launch.
6. To complete Elmedia Player installation, its components should be installed. To do that your administrator password is required. Click "OK" to continue: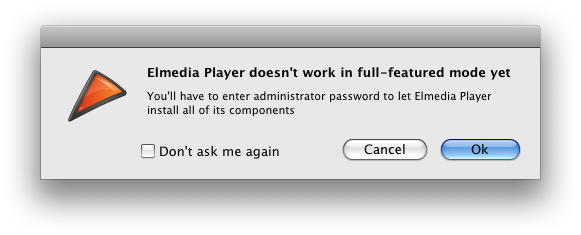 7. Enter your administrator password in the invoked window and click "OK" to continue: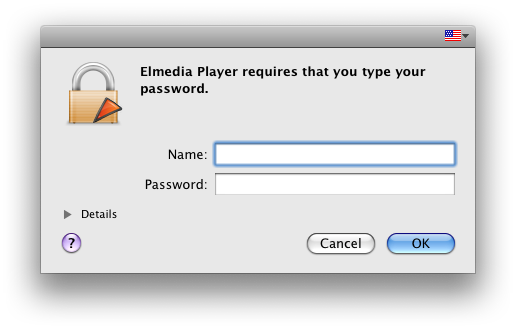 8. Elmedia Player will be launched and you will see the demo reminder: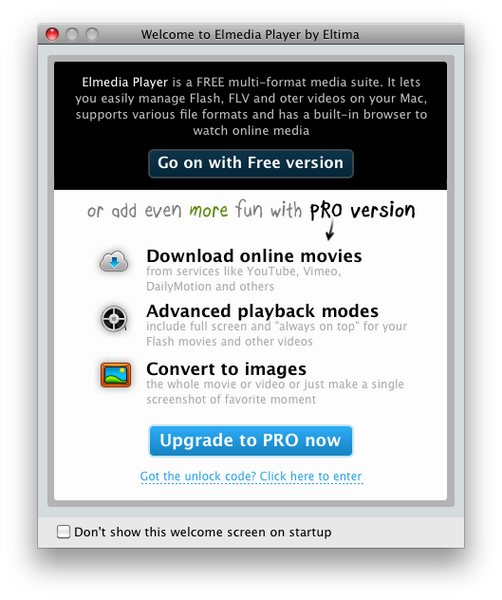 Click "Go on with Free version" button to continue using Free version of Elmedia Player. In this case not all Elmedia Player's features will be accessible. Read about advanced features PRO version provides.
Click "Upgrade to PRO now" button to acquire PRO version of Elmedia Player.
If you already have the code, you can activate Elmedia Player by clicking the corresponding link.
9. Now you can add files to Elmedia Player and play them.
10. Also, from time to time, you will be offered to check automatically for a newer version of Elmedia Player. Press "Check Automatically" button if you want Elmedia Player to check for updates automatically. Otherwise, press "Don't Check". In this case you will have to check for updates manually using main menu (Elmedia Player –> Check for Updates).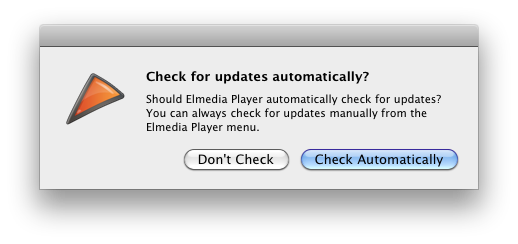 ---