Flash Optimizer inherits the most common and intuitive interface to provide you with the easiest controls to manipulate the optimization process with speed and convenience. There isn't any unusual interface item you have never come in touch with, and we reckon this will help any level user to master Flash Optimizer great features with pleasure.
Flash Optimizer provides an integrated workspace logically divided into separate panels, windows and menu options which are integrated into a single larger application window.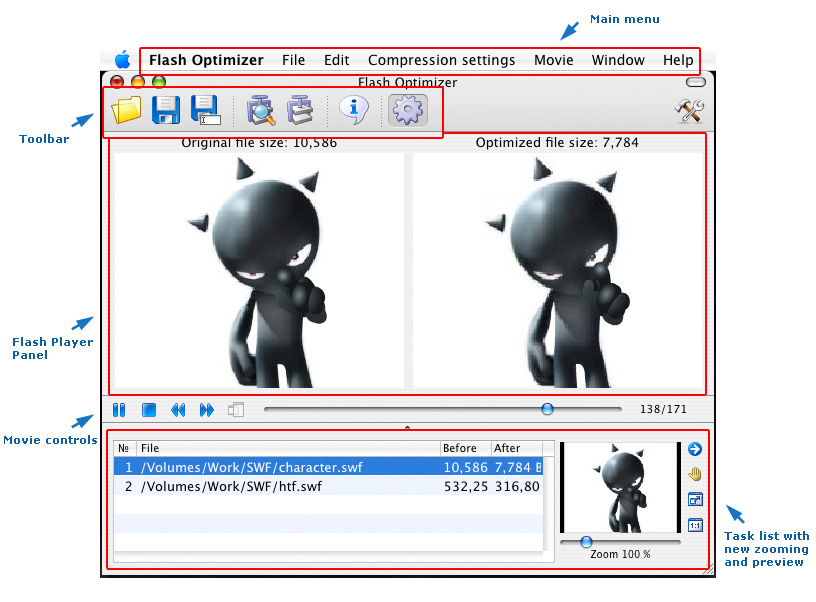 Main menu provides convenient access to all program's features.
Toolbar provides shortcuts to all main functions of Flash Optimizer.
Flash Player Panel allows you to preview optimized (at the right side) and original (at the left side) Flash files or switch between the two if you enabled "One player" mode.
Task list displays the list of files that are currently on the optimization queue and introduces new preview and zooming panel.