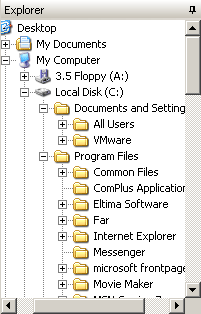 Explorer is a simple file manager similar to Microsoft Explorer. It allows navigating through directories at local and network disks.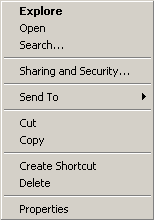 Right-click anywhere inside this panel opens menu this is absolutely the same as standard Microsoft Windows Explorer. You may navigate through local/network disks, directories, make searches, check properties as well as drag-and-drop folders into Hide List.
"Explorer" panel is dockable, moveable and resizable. Click the small icon at the top right corner to be able to move it elsewhere. It supports autohiding as well.