On of the most important areas of Java Chart Designer de facto is Design workplace. It is a place where all your design skills could be applied for and where real masterpiece from primitive and bare-bone chart can be generated.
All changes made by selecting different options are applied in real-time mode, letting designer to concentrate on results rather than on interim state.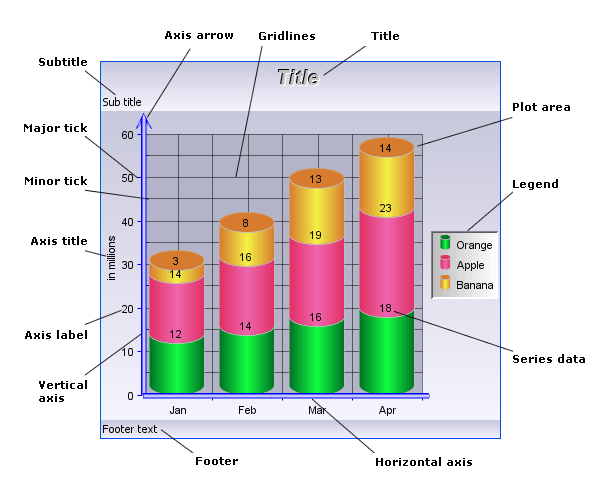 At the image above you may see the various components that make up a chart. In additional, it references to various terms used throughout this manual.
Please, note that some of the settings won't affect on chart in the certain chart types and you may not observe any changes in Desing workplace.