Format Settings
Format. Choose the output format from the drop-down list. There are five possible formats.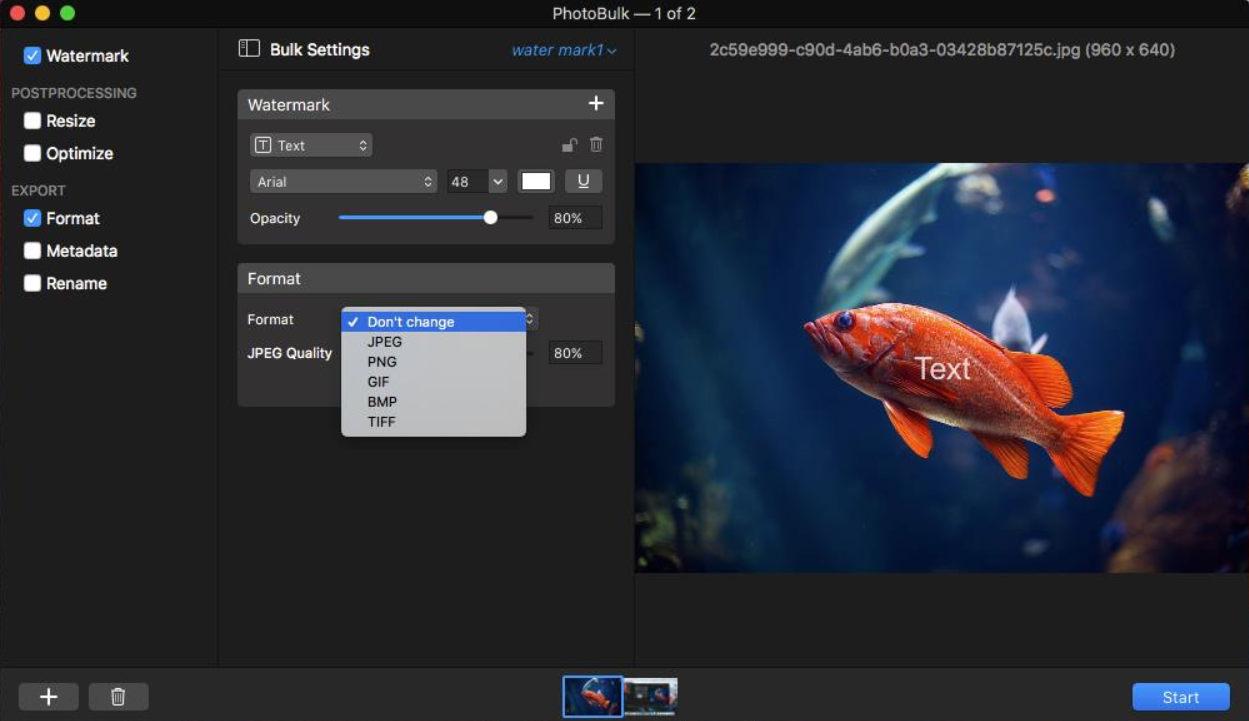 Note : the quality can be chosen for JPEG image output only.
JPEG Quality
Drag the slider to change the JPEG save quality. Use a value of 75 or more for images with sharply contrasting areas of color. To make the image even smaller reduce the image quality.
Note : reduced quality degrades the image.
A quality setting of 10 gives a very poor quality image that uses very little disk space. A quality of 75 gives a reasonable image that requires much less disk space, which will, in turn, load much faster on a web page. Although the image is in some way degraded, it is acceptable for the intended purpose.
Keep original quality
When checked, PhotoBulk will ignore the quality slider and try to save the converted image with the same JPEG quality/compression value as the original image. There is nothing much to be gained by saving a low quality image at a high quality. Existing artefacts will not be removed, but the file size will increase substantially.

Metadata Settings
Some image files contain metadata that you can read to determine features of the image. Metadata settings allow to choose metadata to include in output images. There are five options in this setting and you can choose them from the drop-down list.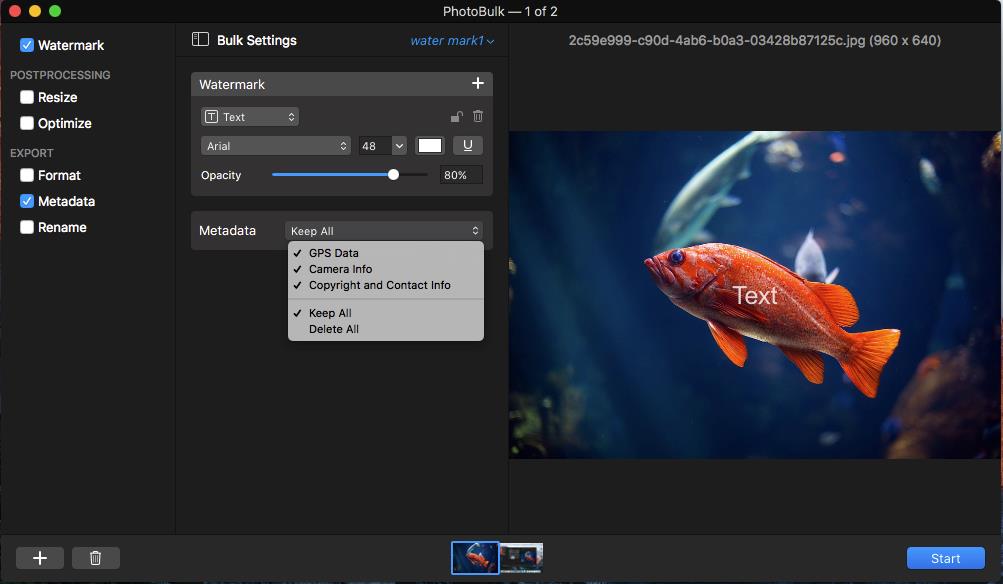 GPS Data. Will preserve location-specific information.
Camera Info. Will preserve the maker and model of the camera used to capture the image, its serial number, the date and time of captured image, the shutter speed, the aperture, the used lens, and other technical details.
Copyright and Contact Info. Will preserve copyright entries. The following tags will be preserved (if present):

Author, Copyright (under PNG category);
Copyright, Artist (under TIFF category);
Copyright Notice, Contact, Creator, Creator's Contact Info (under IPTC category).

Note: You may combine the first three settings as you like.

Keep all. PhotoBulk will preserve all the metadata found in an image. Set by default.
Delete all. PhotoBulk will erase all the metadata found in an image to make the image file as small as possible. Entries like EXIF, XMP and IPTC tags, etc. will be erased altogether.
Rename Settings
PhotoBulk will help you to avoid unrecognizable names, and rename images with a new filename and number sequences. Original photos will remain untouched.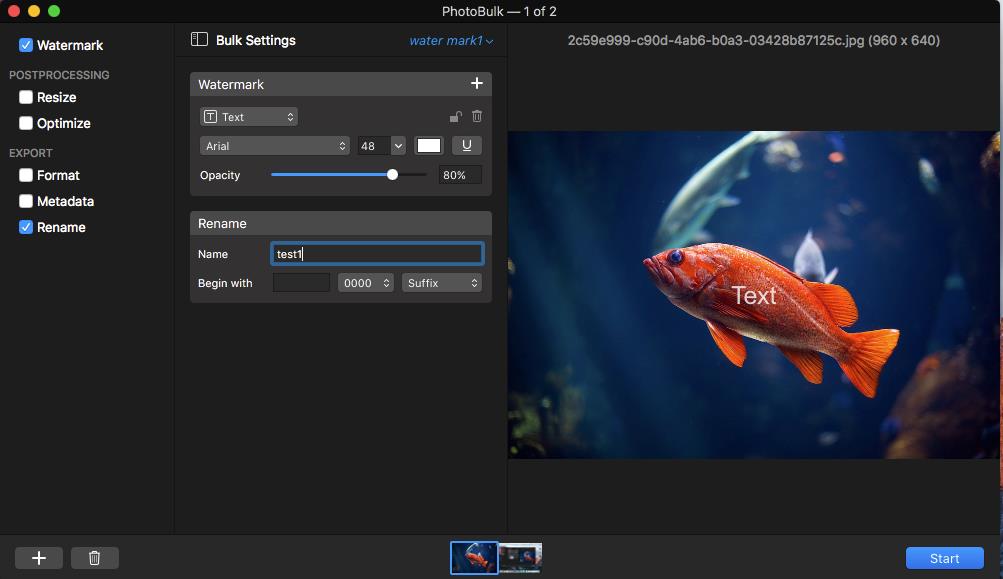 Name.The base name for the renamed items. The name length is limited to 230 characters.
Begin with. The starting number of the name sequence (0-9999).
Choose the number format. Choose how many digits the number will have. The number will have at least as many digits as there are zeros in the format (padded with zeros if necessary).
Prefix/Suffix. Choose whether to place the number before or after the file name.