One of the key features of Show.kit is the support of multiple templates. The distribution version includes 2 default templates. The rest can be downloaded from the online gallery. You can either visit this gallery at
http://extras.show-kit.com
or use internal Show.kit templates downloader. Depending on where you access the downloader various templates categories will be enabled. You can access it in several ways: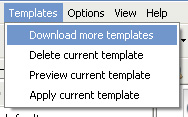 Please, make sure you are connected to the Internet when you launch the downloader. It will then reach our server and download the templates list, thumbnails and build up a representation of downloadable templates.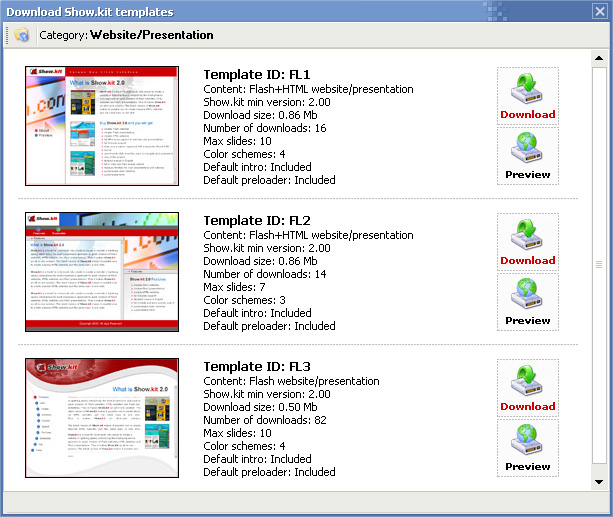 If a connection error occurs, just press "Refresh" and wait until the list is reloaded. Press "Download" to download a template into your Show.kit, or "Preview" to launch a live preview of the template you are going to download. After you start downloading a template a small progress bar will show the percent of your download. Please, do not break this process with other actions. Always wait until it is finished. After the download is completed the template will be moved to your Templates box, it will ask to replace if there's already a template with the same filename present. Note, that you cannot replace a template with the "Default" name.