Show.kit offers you a unique automated opportunity to help you make website appear on the Internet immediately after you compile it. Internal FTP uploader can do this for you. All you have to do is to configure your FTP server settings. To do this, please, navigate to Options -> Upload settings -> Manage connections. The following screen will popup: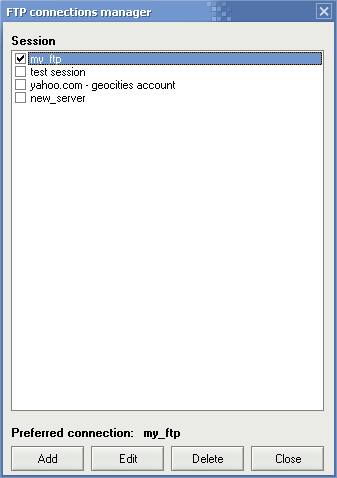 Here you see a list of all available FTP sessions. Press "Add" to configure a new one, "Edit" – to alter the settings of the selected session, "Delete" button will delete the selected session, and "Close" exits the FTP manager. You will need to create a valid session and set the correct settings to be able to upload your website via Show.kit: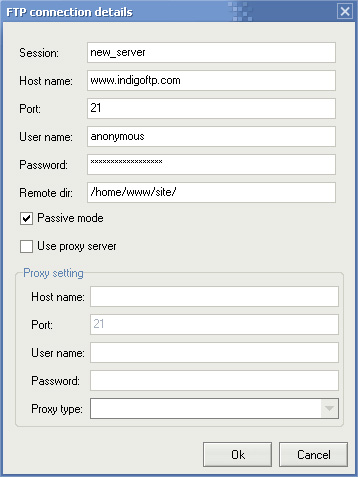 Please, consult your hosting provider for proper and detailed settings. So, after compilation, launch FTP uploader: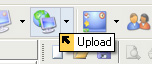 Then select one of the compiled projects and connect to the FTP you select. After you see that connection was successful, press "Upload" and wait until your website is uploaded to the Internet. Then, check that all settings of your hosting provider are correct to bring your website up when visitors request your domain name.