SWF & FLV Player proposes a wonderful Power tool for PRO version users – you may rename the current Playlist item. That means that the file name will be changed only in SWF & FLV Player Playlist. If you check "Also rename file" box, the file on your hard disk will be renamed as well.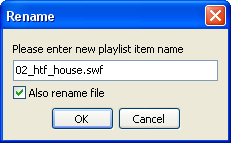 This option is available in Main menu –> File –> Power Tools: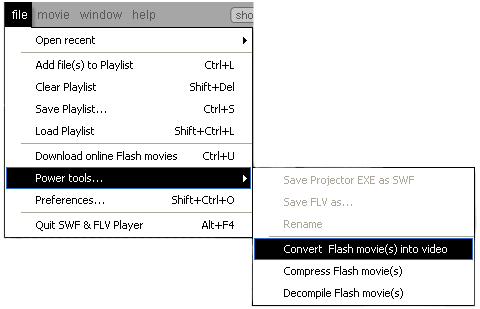 Note: Before renaming, stop the current file.
---