When converting SWF/FLV/EXE files into images and video you may need to customize some "Resize and crop" settings:

"Crop" checkbox: enables/disables movie cropping.
"Crop visually" button invokes a window, which permits to crop the image manually: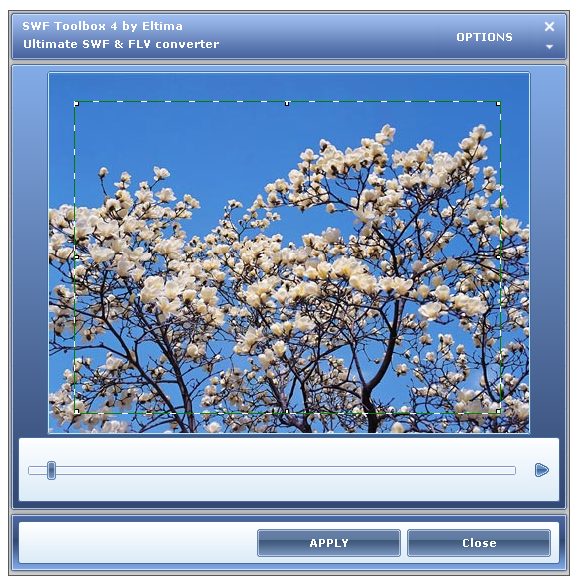 Changes applied, you'll see the resulting image size in "Resize and crop" tab: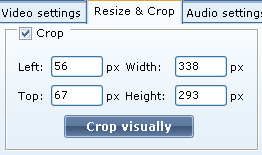 "Resize" checkbox enables/disables movie resizing.
"Save proportions" button, if enabled, permits to resize images or video proportionally.
The majority of video codecs require definite values of video height and width to be specified. If video size is specified incorrectly, it may lead to erroneous codec work. "Verify dimensions" checkbox, if ticked, permits SWF & FLV Toolbox to check video size automatically and, if needed, to adjust it for correct conversion results.
"Reset" button restores default settings for "Resize" option.
"Reset to defaults" option restores all default settings.
---
See also: