To select one file for conversion press "Browse" button. You also can drag-and-drop a file to Preview window.

To select multiple files hold "Shift" or "Ctrl" keys while left-clicking required files, or highlight several files by a mouse cursor. You also can drag-and-drop several files to Preview window.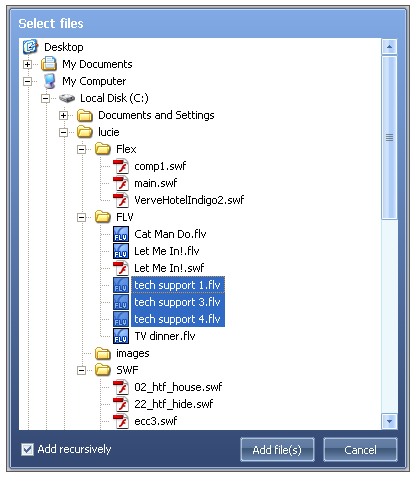 Note: If you tick "Add recursively" checkbox, then not only the files in the folder you've chosen will be added, but all subfolders it contains, if any, will be added too.
Note 2: If only one file is added, it will be displayed in Preview window automatically. To play a file when multiple files are added, choose a desired one from the list.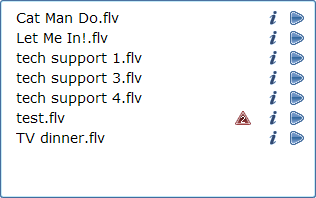 ---
See also: