"Activity log" plugin informs you about all actions, which are performed while working with SyncMate. It's very helpful in case some errors occur during synchronization or if you want to view actions history.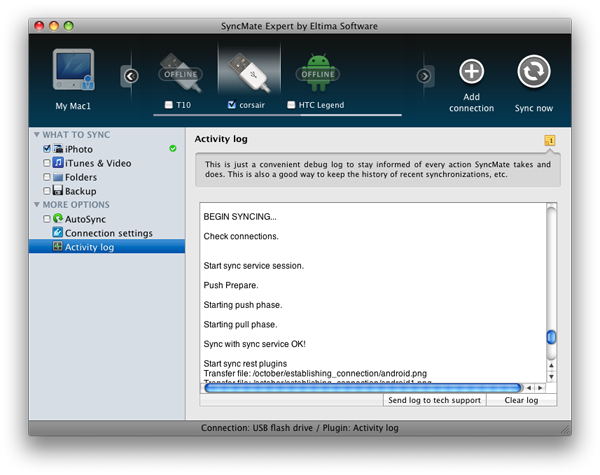 "Send log to tech support" option permits to inform our support team about problems you are currently experiencing with SyncMate. "Feedback" window will be invoked. All you have to do is describe your problem in detail and click "Send" button.
"Clear log" option permits to remove all actions history.
---
See other plugins here.