With the help of "Applications list" plugin you can quickly look for applications, installed on your mobile device, as soon as the connection is established. Moreover, you can install new applications on your mobile device. Just drag a new application to the list below and then finish the installation process on your device.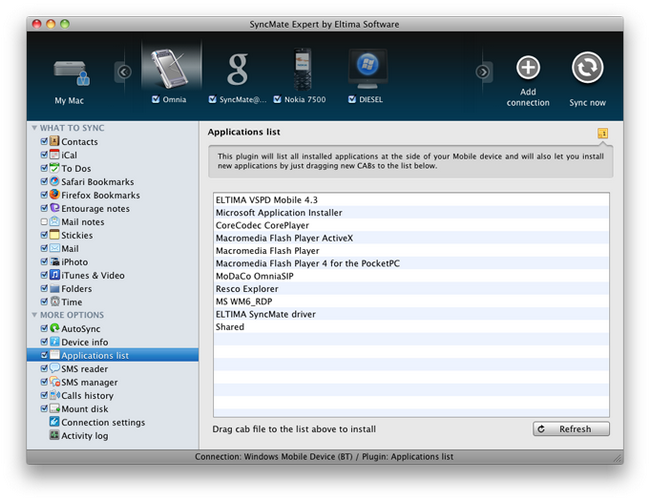 Note: Only CAB file format is supported.
See other plugins here.