"Calls history" plugin provides you with the ability to check available incoming, outgoing, missed calls or all of them simultaneously. Calls history displays a contact photo, call duration, time and date of the call and, of course, a telephone number of a contact. The number of calls, which are saved to Calls history, is unlimited.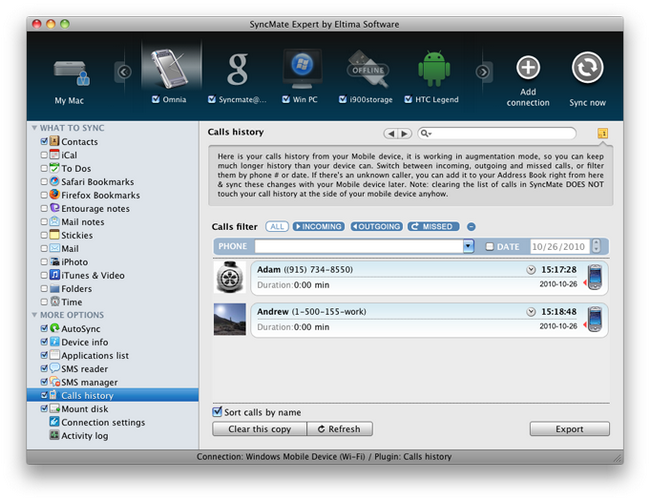 You are able to use calls filter to view incoming, outgoing, missed calls, or all at once.
Search option permits you to find the required information in your Calls history. Just type in any digit or character in search field, and all matches in Calls history will be highlighted.
SyncMate gives you a possibility to save Calls history into TXT, CSV and HTML format. Click "Export" button and choose destination folder and format your Calls history will be saved in: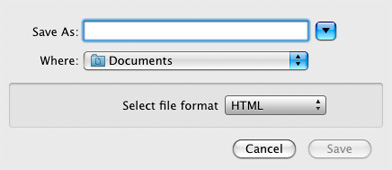 "Refresh" button is used to refresh your Calls history. If new calls are available on your device, they will be loaded to SyncMate and added to the list.
---
See other plugins here.