SyncMate lets you sync with iCloud, Yahoo! and other cloud storages. Now you can sync contacts, calendars, To Dos/Reminders on Mac with iCloud, Yahoo! accounts and other CardDAV/CalDAV-enabled services (Fruux, Memotoo, etc.).
To establish connection with Cloud storages, follow these instructions:
1. Click "Add connection" button, which is located in the upper right corner of the main screen, and "Device connection Wizard" will be invoked.
Choose "Cloud calendars" or "Cloud contacts" connection, depending on the type of data you would like to sync: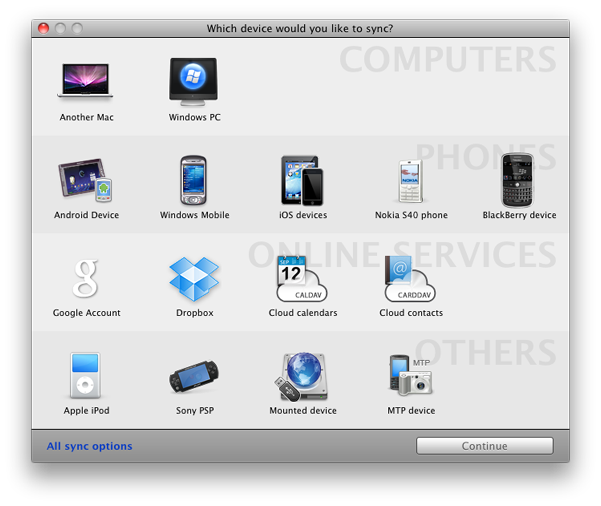 2. Choose the remote server to connect to from the drop-down list:

You can as well choose "Add server manually" option from the drop-down list and enter the required info manually: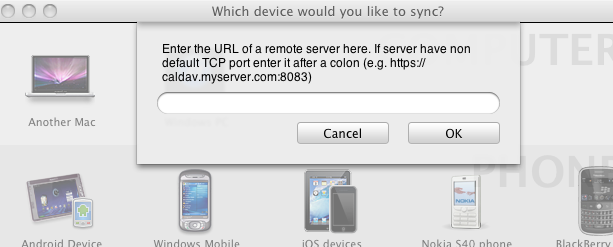 3. Enter your login and password and click "Continue".
Note: Passwords containing @ symbol are not supported. Sorry for the inconvenience; we will update you once the issue is fixed.
4. The storage will appear in "Devices list" area.
---
The following sync options are available: