To establish connection with your Google account, do the following:
1. Click "Add connection" button

, which is located in the upper right corner of the main screen and "Device connection Wizard" will be invoked.
2. Select "Google Account" connection: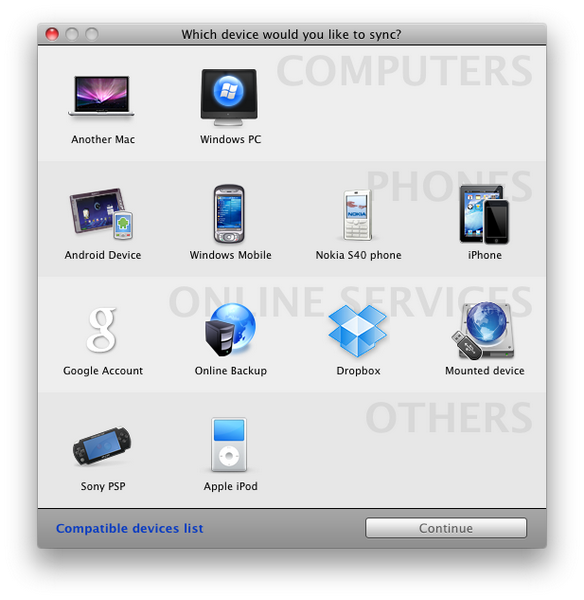 3. Enter login and password for your Google account using the corresponding text fields, and click "Continue" button: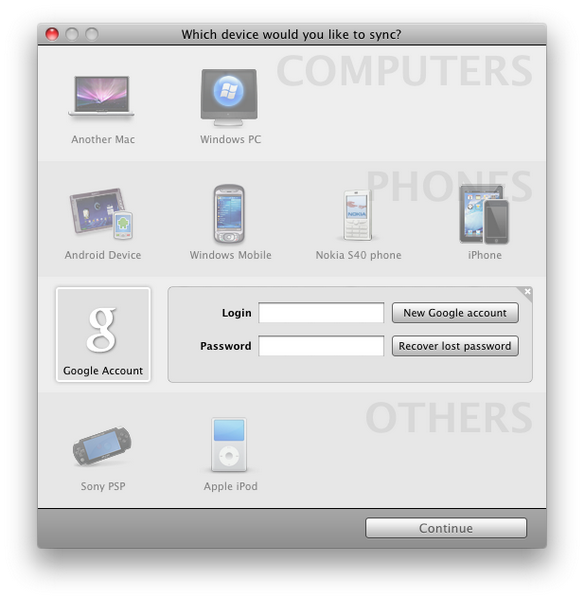 If you do not have Google account yet, click "New Google account" button to create an account.
To recover the forgotten/lost password, click "Recover lost password" button.
Note:
Sign in using application-specific passwords in case two-step verification is applied. See in detail here:
https://support.google.com/accounts/answer/185833?hl=en
4. Your Google account will appear in SyncMate "Devices list" area. Now you can start synchronization.
---
Now you are ready to synchronize: