1. Download the latest version of SyncMate at:
https://mac.eltima.com/download/syncmate.dmg

2. Open syncmate.dmg to start SyncMate installation.
3. Read the License Agreement carefully. If you agree with all terms and conditions of the License Agreement, click "Agree" button to continue SyncMate installation: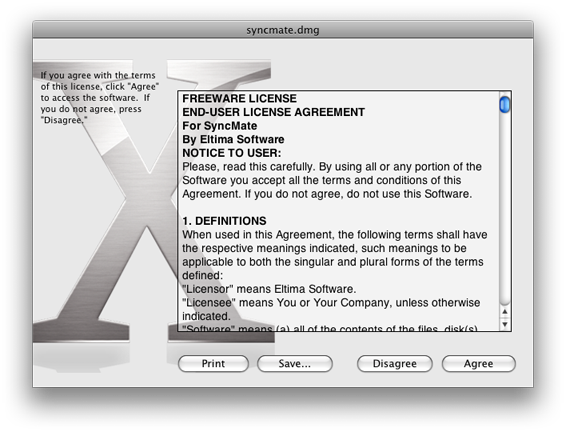 4. In the invoked window drag SyncMate (.app file) to Applications folder: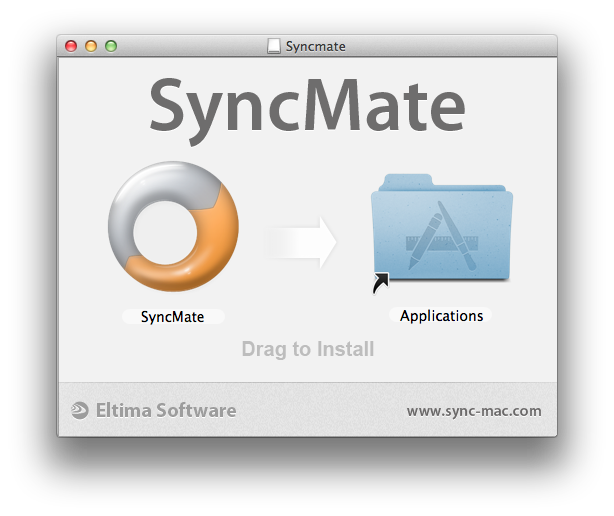 5. Go to Applications folder, find SyncMate.app there and double-click it to launch.
6. Two types of installation are available – default and advanced.
If default installation type is chosen, SyncMate is installed with all its components. SyncMate components are required for successful sync, and you can have a detailed look at them if you click "Advanced" button.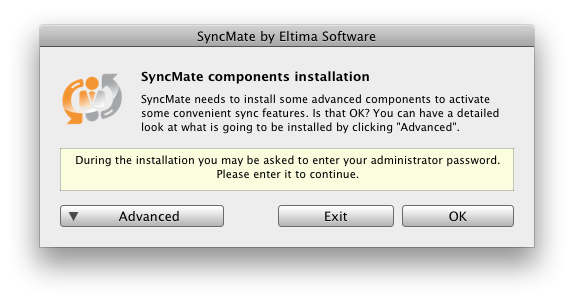 Advanced installation permits to decide which components to install. Later on, SyncMate components can be managed (added or deleted) in Preferences.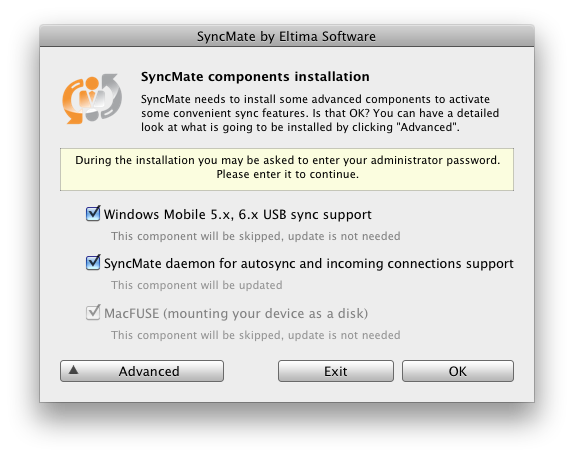 7.  To install SyncMate driver, your administrator password is required.
Enter your administrator Name and Password in the invoked window (standard Mac OS X window), and click "OK" to continue: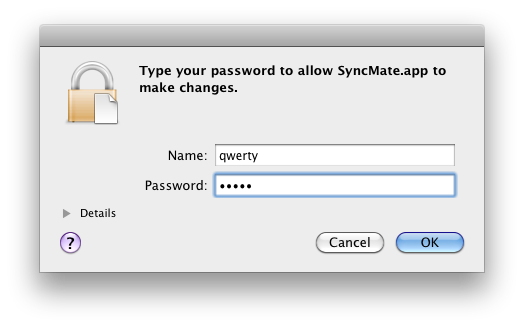 8. Now, follow the hints in SyncMate main window to start the syncing process: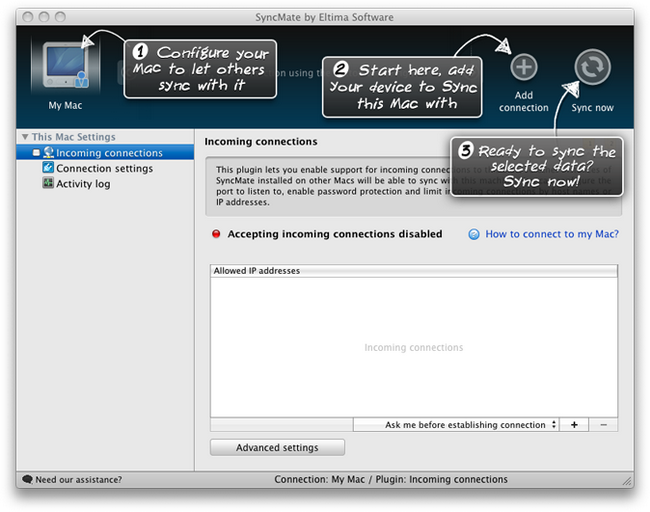 ---
See also: