With "Mail" plugin you can synchronize your Mail.app on Mac with your Outlook on Windows Mobile device (one direction only). All your e-mails will be copied directly into a separate account on Windows Mobile device, saving all the folders and mail organization settings.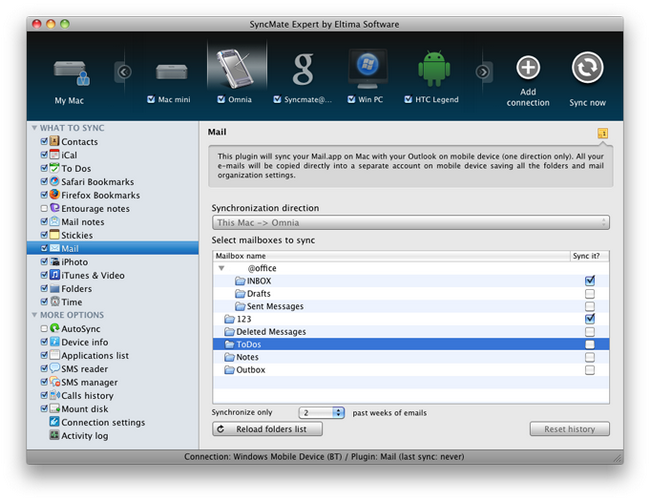 Please, read the following instructions carefully to start the synchronization correctly:
1. Select mailboxes to be synced ticking the corresponding checkboxes.
2. If you want to refresh mailboxes list, please, click "Reload folders list" button.
3. If you want to delete all your previous synchronization history, click "Reset history" button.
4. Finally, click "Sync now" button to start the synchronization process.
Notes:
Mail synchronization is performed in one direction only (from Mac to Windows Mobile device).
Currently messages are synced without attachments (if any). Our developers are working hard to resolve the issue asap.
---
See other plugins here.