You can synchronize various types of data on your Mac (e.g. iCal events) with Nokia Series 40 mobile phones using Bluetooth connection.
To establish connection with your Nokia Series 40 device, do the following:
1. Turn on "Bluetooth" on your mobile device.
2. Click "Add connection" button

, located in the upper right corner of the main screen. "Device connection Wizard" will be invoked.
3. Select "Nokia S40 phone" connection: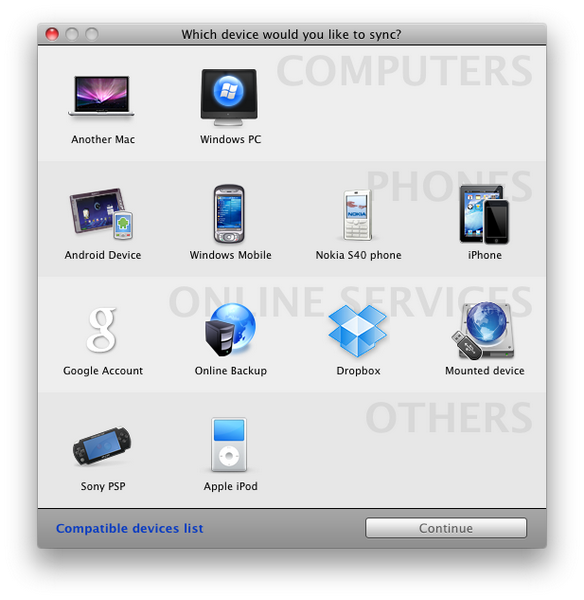 4. Click "Find…" button: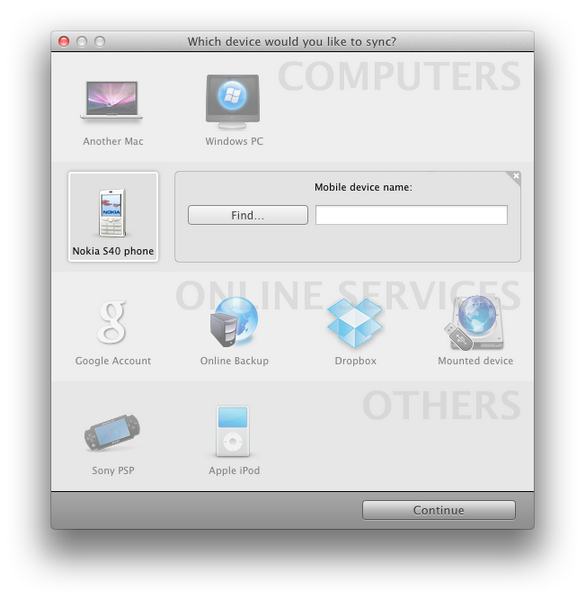 5. Select your device from the list and click "Select" button: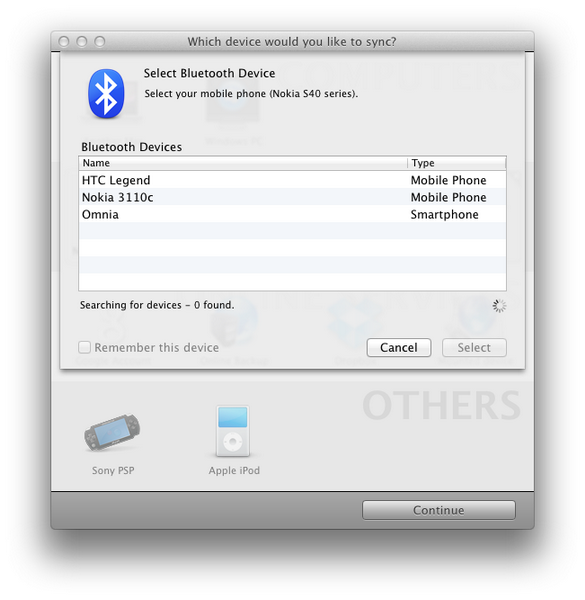 6. Once the device is selected, click "Continue" button: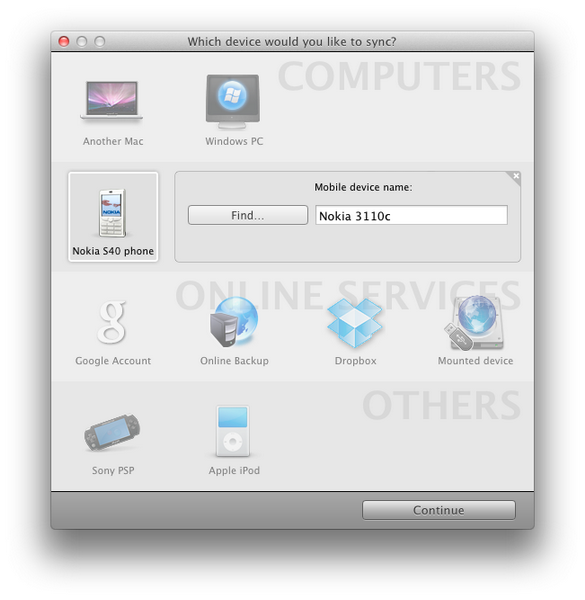 7. The device will appear in "Devices list" area.
---
The following sync options are available: