"SMS manager" plugin is the easiest way to send text messages from your Mac. This option of SyncMate Expert edition allows you to review and delete all your incoming messages, as well as create and send new ones.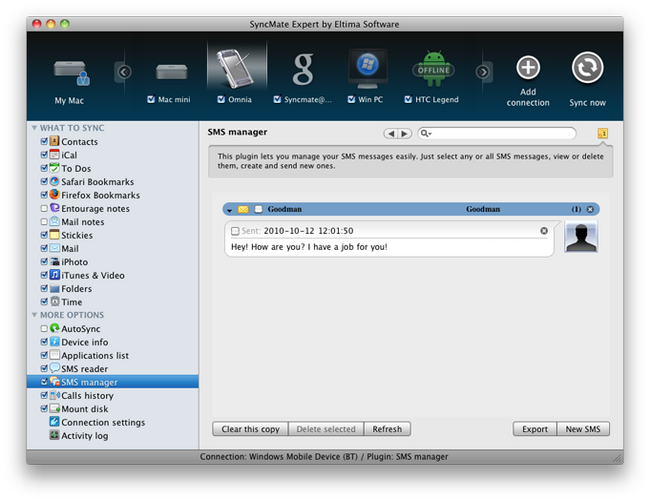 How to send SMS messages:
Click "New SMS" button to create a new message. You will see the following window: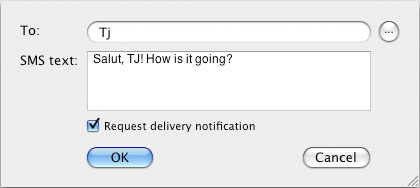 Use button to choose a contact from your address book. Open the contact and tick the box near the phone number.
If you want to send messages to several contacts at once, add ";" mark after each contact or choose next contact from your address book. Note, you must synchronize Contacts first to find necessary contact in your address book.
Type in SMS message text.
Tick "Request delivery notification" checkbox if it is needed.
Finally click "OK" button. Your SMS message will be sent.
Afterwards, click "Refresh" button. Now you can see your sent message in the list.
---
Other possibilities of SMS manager:
1. To delete a selected SMS message useÂ

button.

If you delete an SMS message on your device when it is disconnected from SyncMate, and then connect the device back, this SMS message won't be deleted from the list of messages displayed in "SMS manager" plugin. It happens because SyncMate displays the list of messages left from the previous connection session. To display the actual list of SMS messages, which are currently stored on your device, click "Clear this copy" button and the list will be updated.
2. Search option permits you to find the required information among your SMS messages. Just type in any digit or character in search field, and all matches will be highlighted.
3. SyncMate gives you a possibility to save SMS messages into TXT, CSV and HTML format. Click "Export" button and choose destination folder and format your SMS messages will be saved in: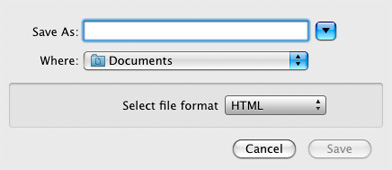 Warning:
There may be problems with SMS messages reading on PalmTreo 750, caused by atypical way to store messaging database for devices with Windows mobile. We are sorry for that inconvenience and we are working hard now to solve the problem.
"SMS manager" plugin does not feature sync with Nokia Asha mobile phones (Series 40).
We highly recommend testing Free edition of SyncMate with any of S40 devices prior to upgrading to Expert edition of SyncMate.
See other plugins here.