"SMS reader" plugin allows you to easily read SMS messages stored at Windows Mobile device, Nokia S40 phone, Android device, iPhone, iPad and iPod Touch directly from your Mac.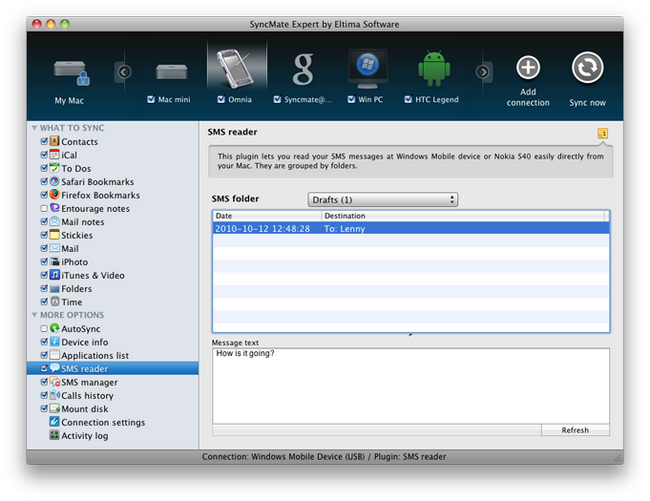 The name in "Destination" field is displayed only when reading SMS messages on Windows Mobile device. For other devices this field will contain the telephone number only.

There may be problems with SMS reading on PalmTreo 750, caused by an atypical for Windows Mobile devices way of storing messages. We are sorry for this inconvenience; we are working hard now to solve the problem.
---
See other plugins here