SyncMate lets you synchronize different types of data (Address Book, iCal events, etc.) with Sony PlayStation Portable via USB cable.
To establish connection between Mac and Sony PSP, do the following:
1. Click "Add connection" button

, located in the upper right corner of the main screen. "Device connection Wizard" will be invoked.
2. Select "Sony PSP" connection: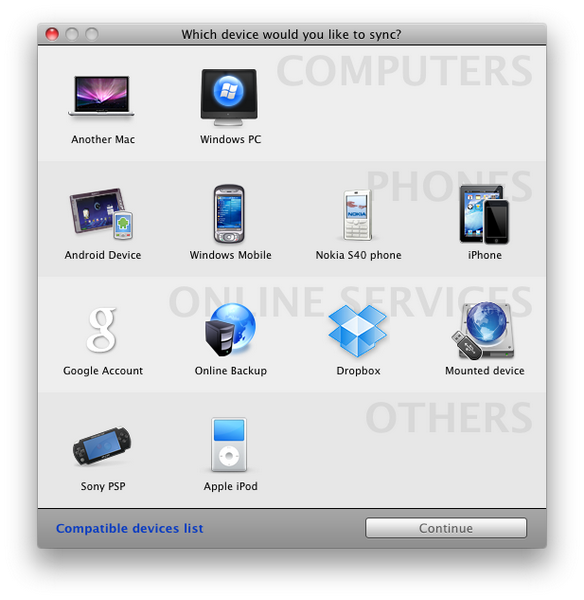 3. Plug in your Sony PSP to USB port and click "Continue" button: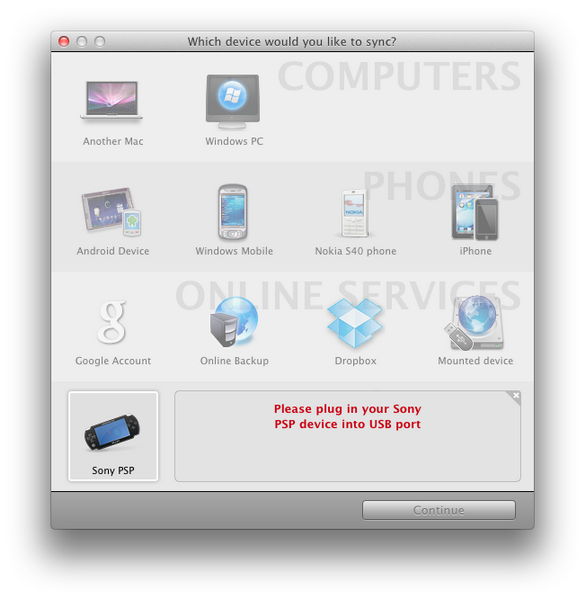 4. The device will appear in "Devices list" area.
Note: synchronization with Sony PSP is performed in one direction (from Mac to Sony PSP) except for synchronization of Folders, iPhoto and iTunes & Video.
---
Now you are ready to synchronize: