Device infoplugin for viewing information about the device connected:
CPU, OS, owner's name, space details (internal storage and flash card), battery state, alarms, etc. This plugin doesn't synchronize anything.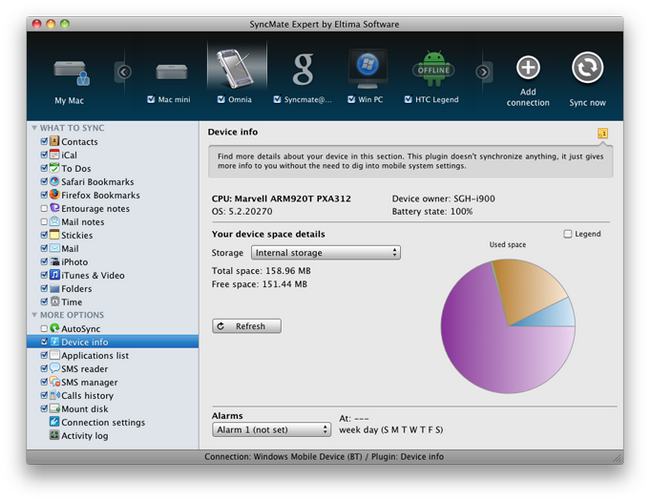 Diagram displays which folders or applications use memory space on your device.
Legend gives you the detailed information about the space used. You can select separate parts in the diagram to see how much space is used by a certain application.
You can view alarms on your device with their week settings.
Click "Refresh" button if you want to refresh your device space details and alarm settings.
---
See other plugins here.