"Time" plugin lets you synchronize time settings of your Windows Mobile device with the time of your Mac. Settings like time zone, time format and time synchronization with Internet are not involved.
Please, click "Sync now" button to make Windows Mobile device time the same as of your Mac.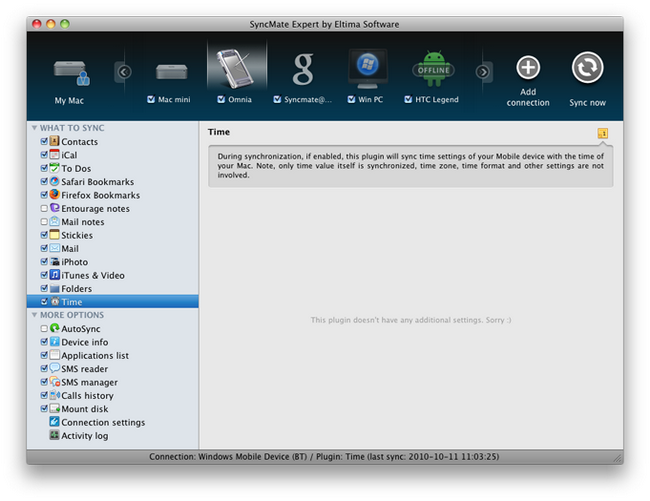 ---
See other plugins here.