1. Download the special uninstaller to your Mac.
remove-syncmate.pkg can be found at our web site: /download/remove-syncmate.pkg
2. Launch remove-syncmate.pkg.
3. You'll need to go through the installation process of Uninstaller in order to uninstall SyncMate. To achieve it, click "Continue" button in the invoked window: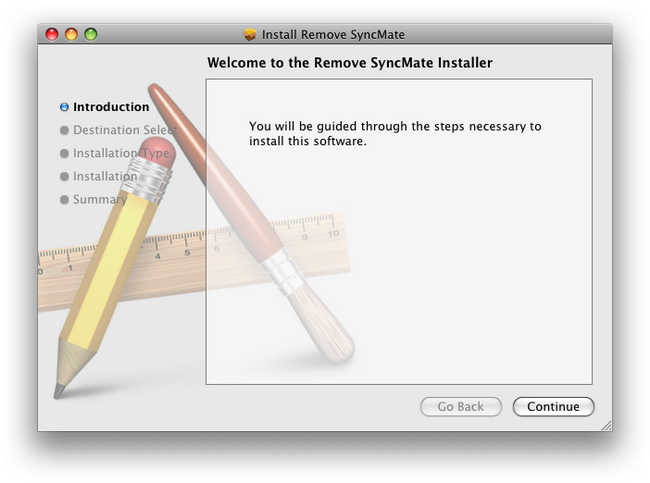 4. Сlick "Install" button to start the standard installation process of Uninstaller: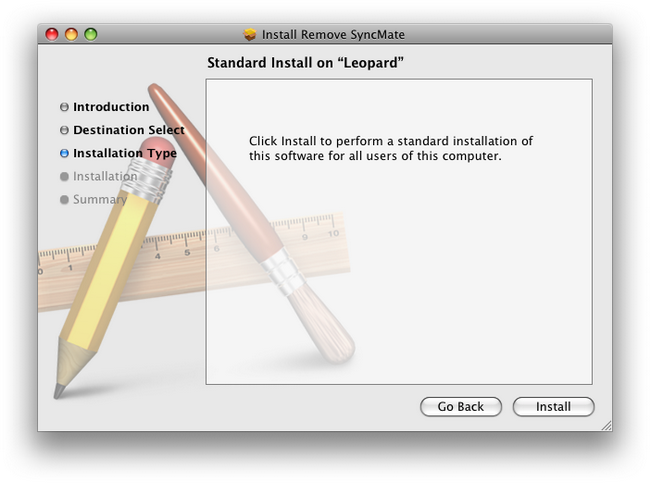 5. To install SyncMate Uninstaller your administrator password is required. Enter your administrator Name and Password in the invoked window, and click "OK" to continue.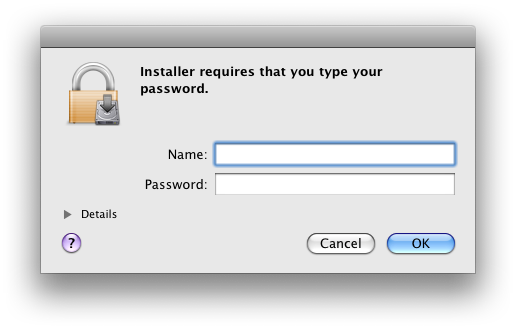 6. You will get a warning that you will have to restart your Mac once the installation of SyncMate Uninstaller is over. If you agree, click "Continue Installation" button:

7. Once the installation of SyncMate Uninstaller is over, click "Restart" button. SyncMate Uninstaller will automatically and invisibly to you remove SyncMate and all its components from your Mac. No manual interference is required from your side. Just restart your Mac: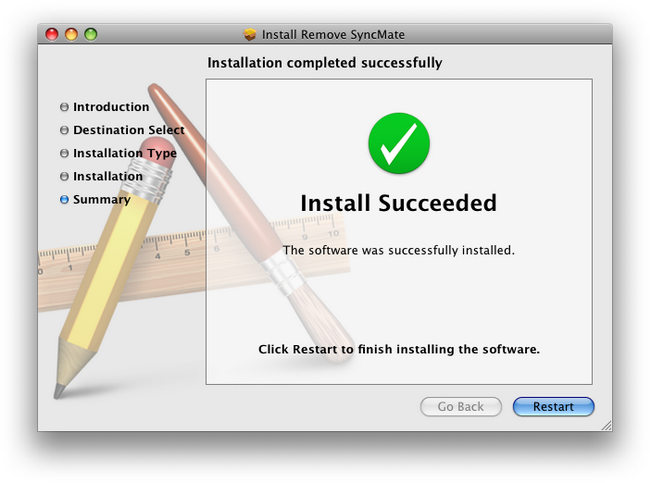 ---
See also:
How to uninstall SyncMate from Windows Mobile device, Android device or Windows PC in our Knowledge Base.