In Preferences invoked from the app's main menu you can customize SyncMate options: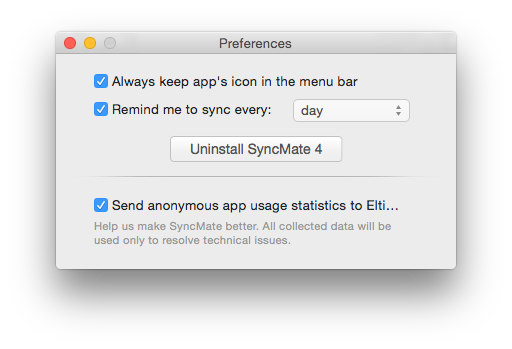 Always keep app's icon in the menu bar: Check this box if you want SyncMate icon be displayed in Status bar.
Remind me to sync every: Tick this box if you want SyncMate to offer synchronization periodically: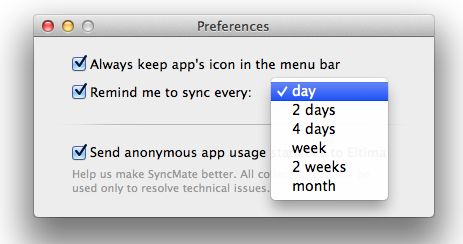 Send anonymous app usage statistics to Eltima: Tick this box to send to Eltima Software info about what devices are synced with Mac. No personal information is collected during this procedure.