To create complex port bundles, do the following:

1. At the INPUT-side, select a port, specify the port type (real, virtual, shared), click the "Add port" button. Add as many ports as you need.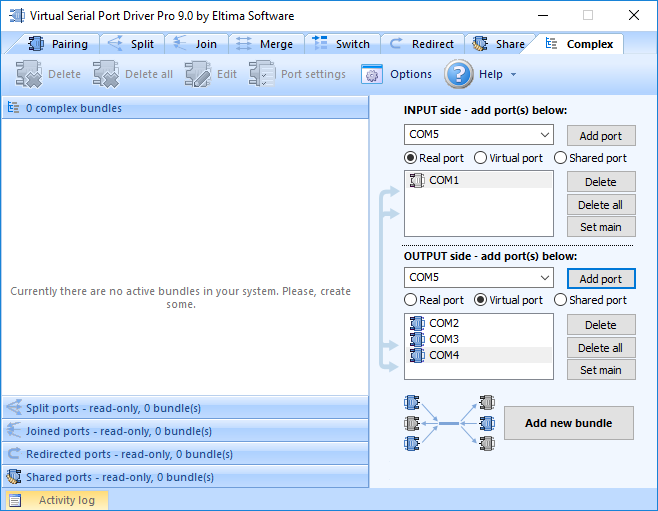 2. Choose a virtual port to set as the main one, click the "Set main" button.

3. Add ports to the OUTPUT-side.

4. Click the "Add bundle" button. Now, your complex bundle is automatically created and displayed in the Bundle tree.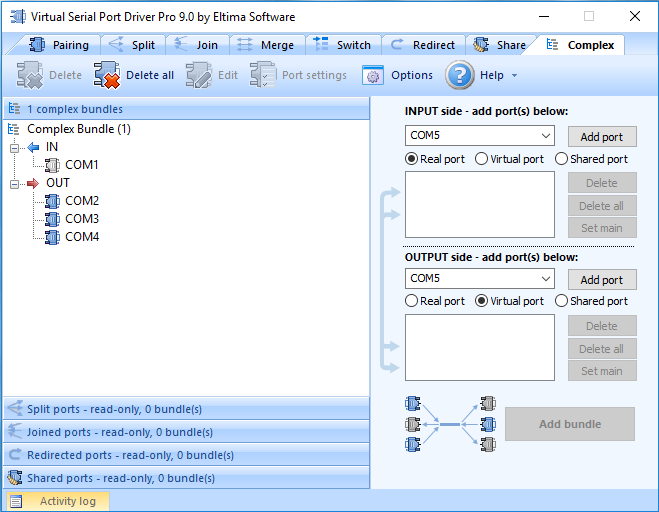 Note:
If you receive an error message when creating a port bundle, you can analyze the information shown in
the Activity log
.