In order to merge several virtual and/or real ports in one port bundle, follow these steps:

1. Add ports to the joining list. To do this, select the port type (virtual/real), choose a port, and click the 'Add port' button.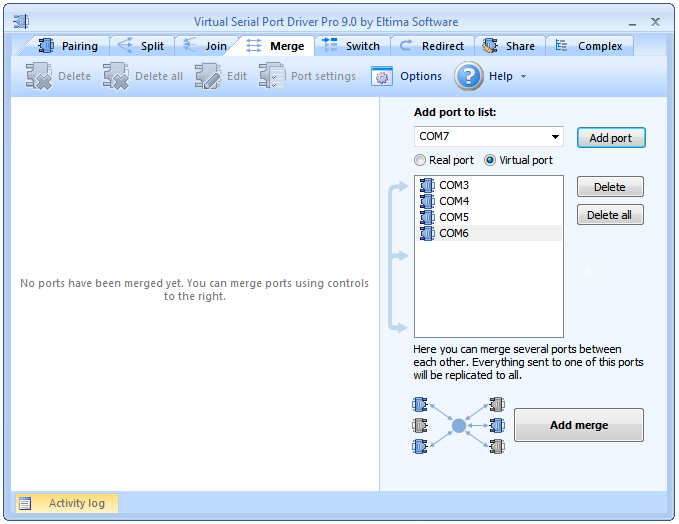 2. Once all the required ports have been added to the list, click the 'Add merge' button to create a port bundle.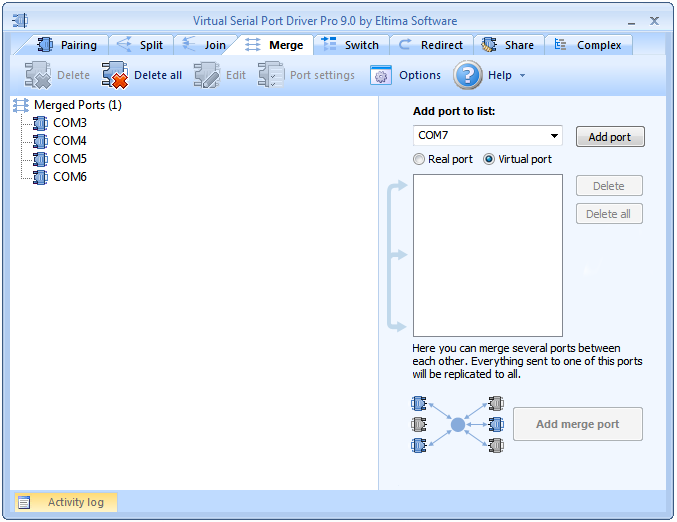 Now, data received by any of the joined ports can be replicated to all the other ports of the bundle.

Note:
If you receive an error message when creating a port bundle, you can analyze the information shown in
the Activity log
.