To activate Airy, follow these steps:
1. Launch Airy.
2. Select "I have an Activation code" from the main menu.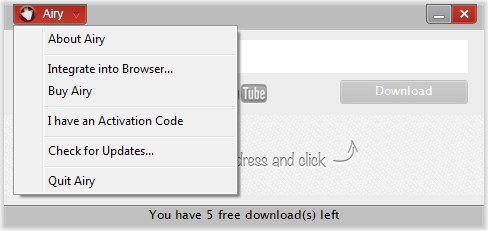 3. Enter the activation code you have received from us: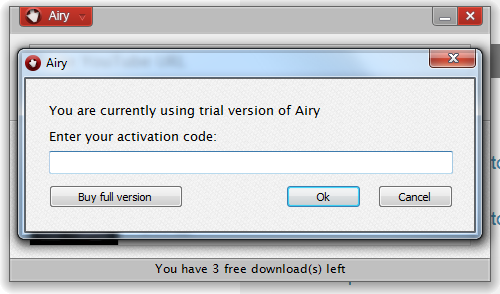 4. Finally, click "OK" button to complete the activation process. That's it!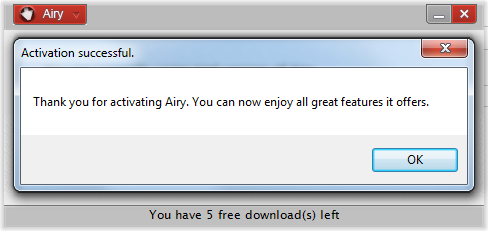 Notes:
Airy may be occasionally reactivated in the background to ensure smooth and uninterrupted license compliance check. This will require Internet connection as well. If there is no access to the Internet available on your computer, you can reactivate Airy manually (offline).
Trial version of Airy performs activation in the background without your interference. No activation code is needed! Activation of trial version of Airy is required for statistics only.
No personal information is collected during activation. Check our Privacy Policy for details.
Still have questions concerning activation? Read the FAQs.