This guide contains a step-by-step instruction to help you to get started with the Cargo VPN application, and easily manage it.
To download the application, please follow this link or open the App Store and type «Cargo VPN» in the Search field.

Open the Cargo VPN app page in the App Store.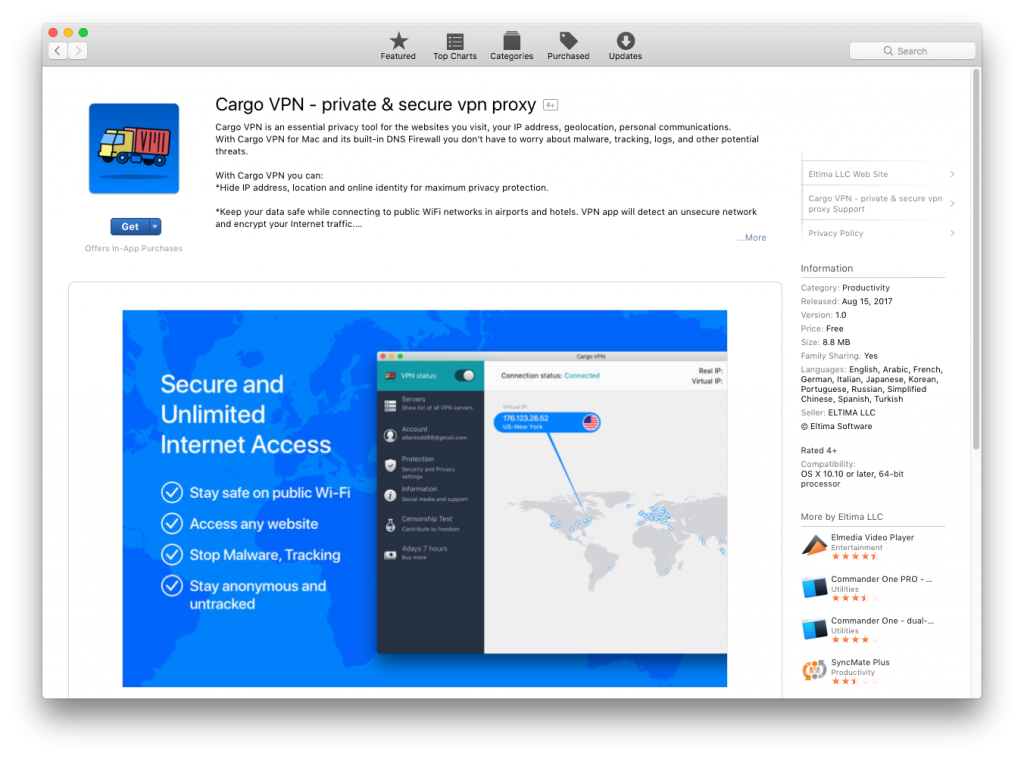 To start he installation process, please click the Get/Install button.
After the successful installation, the Cargo VPN icon will appear in Applications.
Now, the installation process is completed.