This guide contains a step-by-step instruction to help you to get started with the Cargo VPN application, and easily manage it.
1. Installation of the application
To download Cargo VPN, please go to the App Store page of the application and tap Get.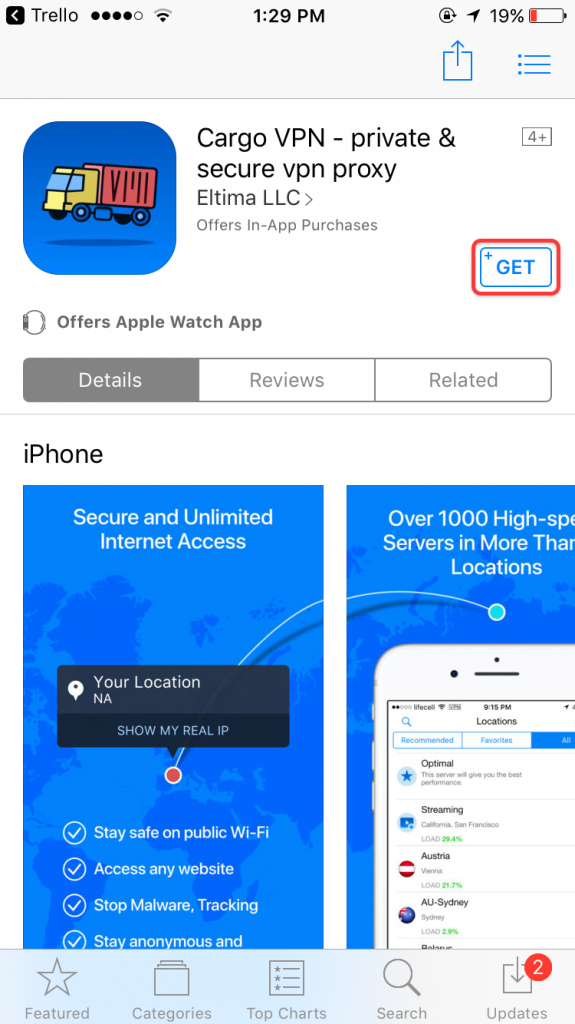 The downloading and installation process will start.
After the successful installation, the Cargo VPN icon will appear on your screen.
2. Removal of the VPN Unlimited application
To remove the application from your device, please tap and hold the Cargo VPN icon and tap "X".
Tap "Delete" for the request.