Fed up with tons of dull posts in your Google Reader? Say "NO" to inundated news feed with CleverFeed!
Here are a few steps how to filter your news feed easily:
2. Teach CleverFeed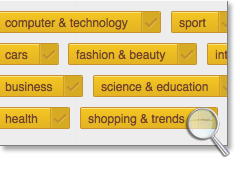 Set preferences
Choose the subjects you are most interested in. That will help CleverFeed sort Google Reader subscriptions according to your preferences.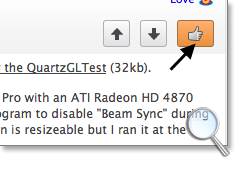 Like/dislike posts
CleverFeed "likes" posts automatically – according to the subjects you've defined in the very beginning.
If you feel that some posts are marked inaccurately, simply dislike the post you consider CleverFeed has liked by mistake. Just as well, "like" an interesting post you believe CleverFeed has missed.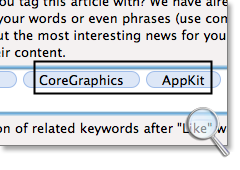 Assign keywords
When liking/disliking a post, you'll be proposed to assign tags.
Tagging articles with keywords helps CleverFeed show you related posts in the first place.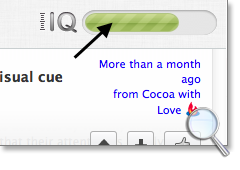 Clever Meter
Clever Meter shows you how smart CleverFeed becomes.
Clever Meter grows proportionally as news are ranked according to preferences you've set.
3. And voilà !
Once you've taught CleverFeed your interests, the news you like to read most will be leading your feed.
4. Any questions or suggestions? Send us a feedback!