Recover PDF Password installation process is very easy. All you need to do is accomplish a few simple steps: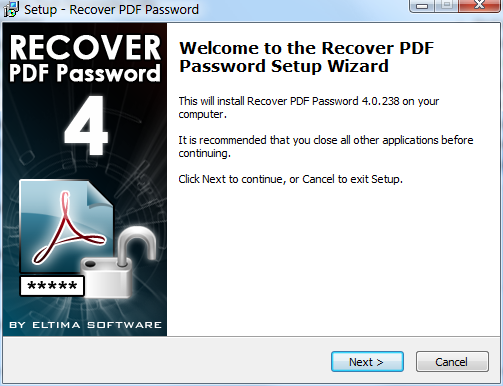 Follow the prompts given, study the License Agreement carefully, select the destination path and choose shortcuts you wish to be created.
Finish the installation.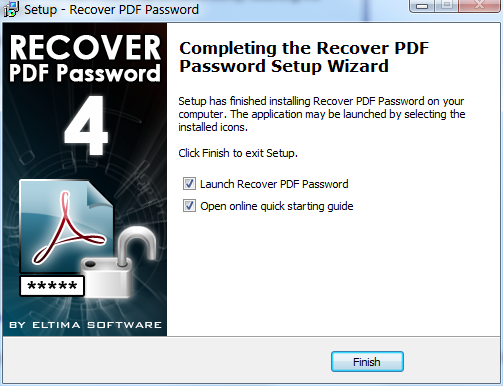 Finally, you will need to navigate either to the Start Menu and locate the launcher in Programs submenu or double-click the shortcut created on the desktop, if you have chosen this option.