<< Back to "Add and manage RSS feeds"
---
You can automatically download all files available in RSS feed to avoid downloading each file manually. Remember, that automatic downloads are available to PRO version users only.
Here are the instructions:
1. Check "Download attachment automatically" box.
2. Click "Download all" radio button.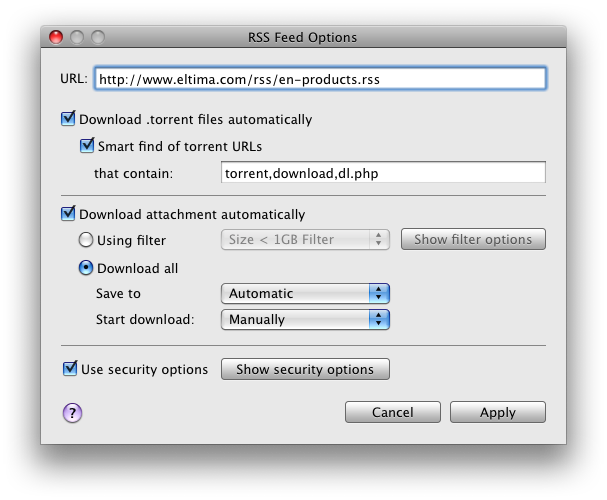 3. Now several settings should be customized:
Save to: Set the destination path (the folder on your Mac to store downloaded files into) – "Automatic" or "Choose other". Read how to save downloads here.
Start download: Choose one of the download modes – Manually (you will have to click "Start" button at Download controls panel), Immediately (the download will start right away), or Scheduled.
4. Do not forget to customize security options as described here, and then click "Apply" button in "RSS Feed Options" window.
5. Now all files from this RSS feed will be automatically added to Folx downloads list.
---