In Player you can preview the file, added to Flash Decompiler. To load a file to Player, click its name in SWF Resource Panel.
Player can also display resources the SWF file contains. To view them click an object in SWF Resource panel or its thumb in Thumbnails bar.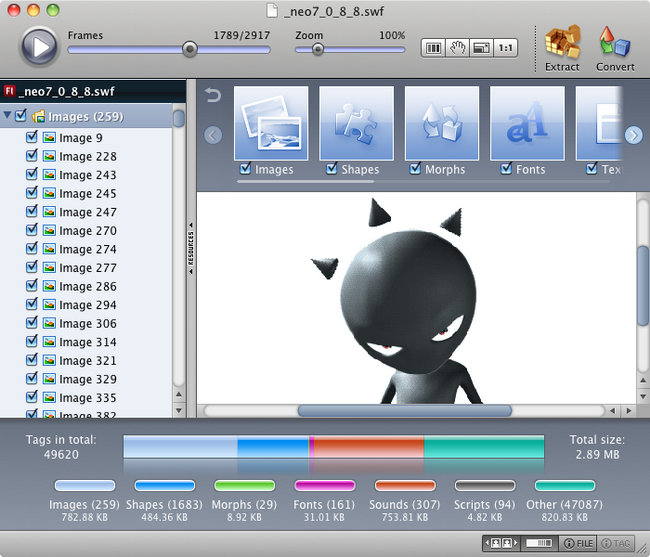 For more convenient preview, Flash Decompiler provides manipulation options.