"Activity log" window is hidden by default and appears everytime you convert SWF to FLA or extract objects from SWF into various formats.
Activity log displays the exact actions and operations which Flash Decompiler is handling. It shows all the progress of conversion/extraction process.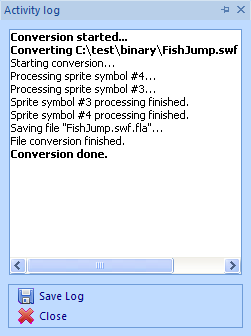 Besides, you are able to save the log to your hard drive for further analysis if some problems occurred.